Matthew Wright, Children's Hospital Association

The SoftEdge offers comprehensive grassroots advocacy and congressional relations software options at a fraction of competitors' prices. For us, they customized software to meet our specific needs. The SoftEdge products are very easy to use, and their customer service is top-notch.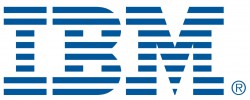 Linda Evans, Director IBM Government and Regulatory Affairs, IBM

Softedge's Congress Plus has become an essential tool for our IBM Government and Regulatory Affairs team here in Washington. With the up to date information on Members of Congress in Congress Plus, we can visit the halls of Congress with confidence that we are well-prepared to interact with Members on public policy and legislative issues important to the IBM Corporation.

Margy Meislin, S.L.E. Lupus Foundation

We have been using SoftEdge for three years and could not be happier! The tool is clear and easy for our patients and families to use in advocating for Congressional legislation. The customer service is beyond compare; responsive, quick, smart and accommodating. We had researched other, more expensive services, and when we found SoftEdge, we found a true treasure!

Sienna Girgenti, B'nai B'rith International

SoftEdge technology has vastly improved the efficiency and efficacy of our grassroots and congressional engagement. The software is incredibly user-friendly, with flexibility to customize the CRM to fit our organizational needs. CongressPlus is well maintained with up to the minute updates on all of our congressional contacts and legislative needs. The staff are always friendly and attentive to needs as they arise.

Tom Delaney, National Association of Landscape Professionals

I have used they system for over 10 years and find it a excellent tool. I have compared it with other systems and find it affordable and easy to use. It gets updated and changes with my government advocacy needs.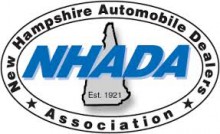 Lisa Lavoie, Membership Coordinator, New Hampshire Automobile Dealers Association

The Softedge is the best kept secret in advocacy software. We are a state association that has a unique state legislation structure. The Softedge has had to make some adjustments to their software to meet our needs. We have found them to be supportive, creative, and willing to think outside of the box for us. The grassroots database (CongressPlus), web advocacy program (CongressWeb), and the Event Management and Registration modules have been extremely helpful to us. The Softedge has brought our advocacy program into the 21st Century!

Glenn S. Ruskin, Director, Office of Public Affairs, American Chemical Society

We have been very pleased with The Soft Edge – they are a valued partner. They are very attentive to our needs, whether it be creating new functionalities, diagnosing operational issues or exploring new methods to facilitate greater member advocacy response and engagement. Their rapid customer support is top-notch.