Identify champions at the federal and state level. Communicate. Track Meetings. Monitor legislation. Achieve legislative success.
Identify champions at the federal and state level. Communicate. Track Meetings. Monitor legislation. Achieve legislative success.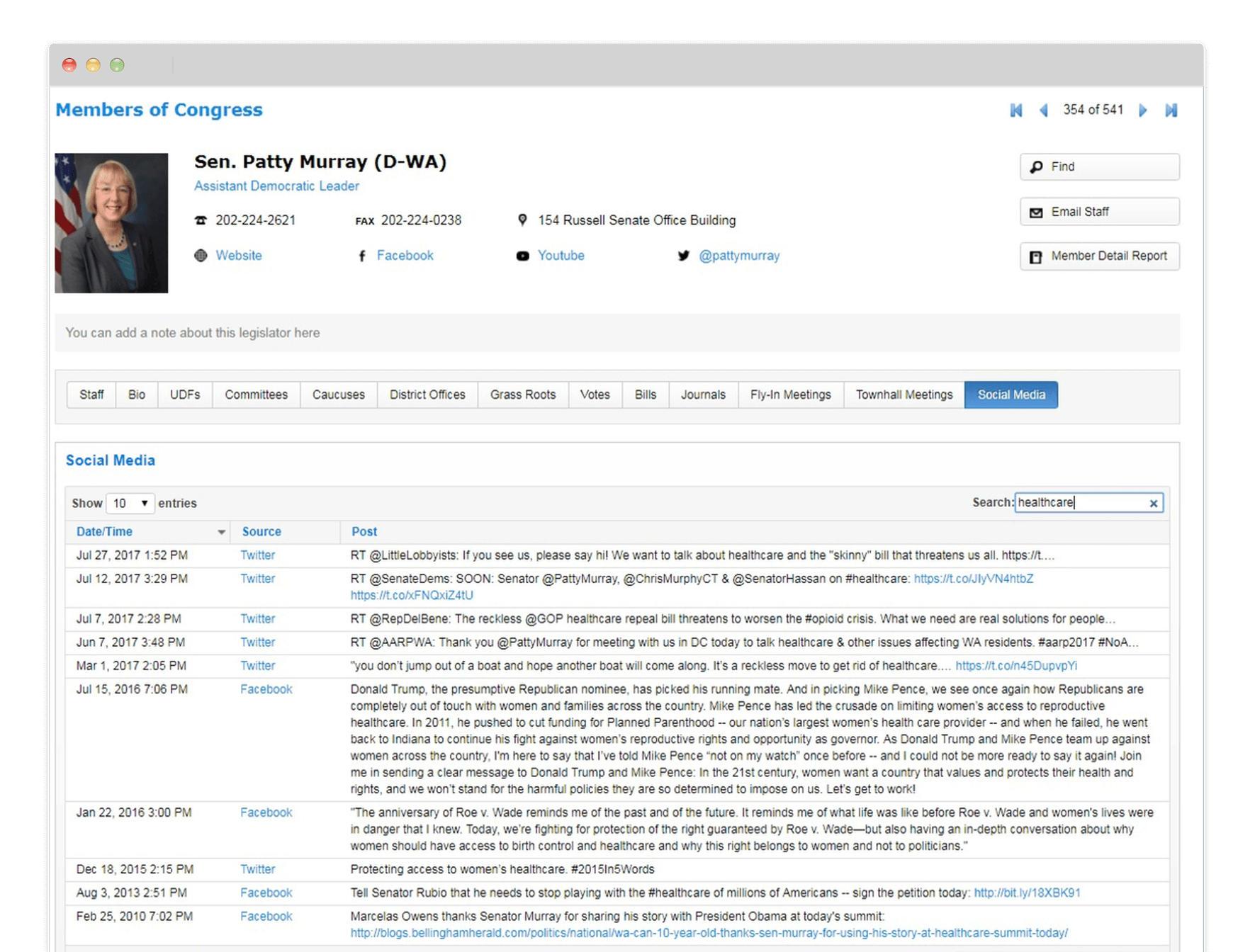 Know your champions
Find federal and state lawmakers that see eye to eye with you on the issues using our advanced filtering system. Once you identify them, you can easily reach out to schedule meetings. Track communications, meetings, notes, legislation, townhall meetings and other important data for every legislator.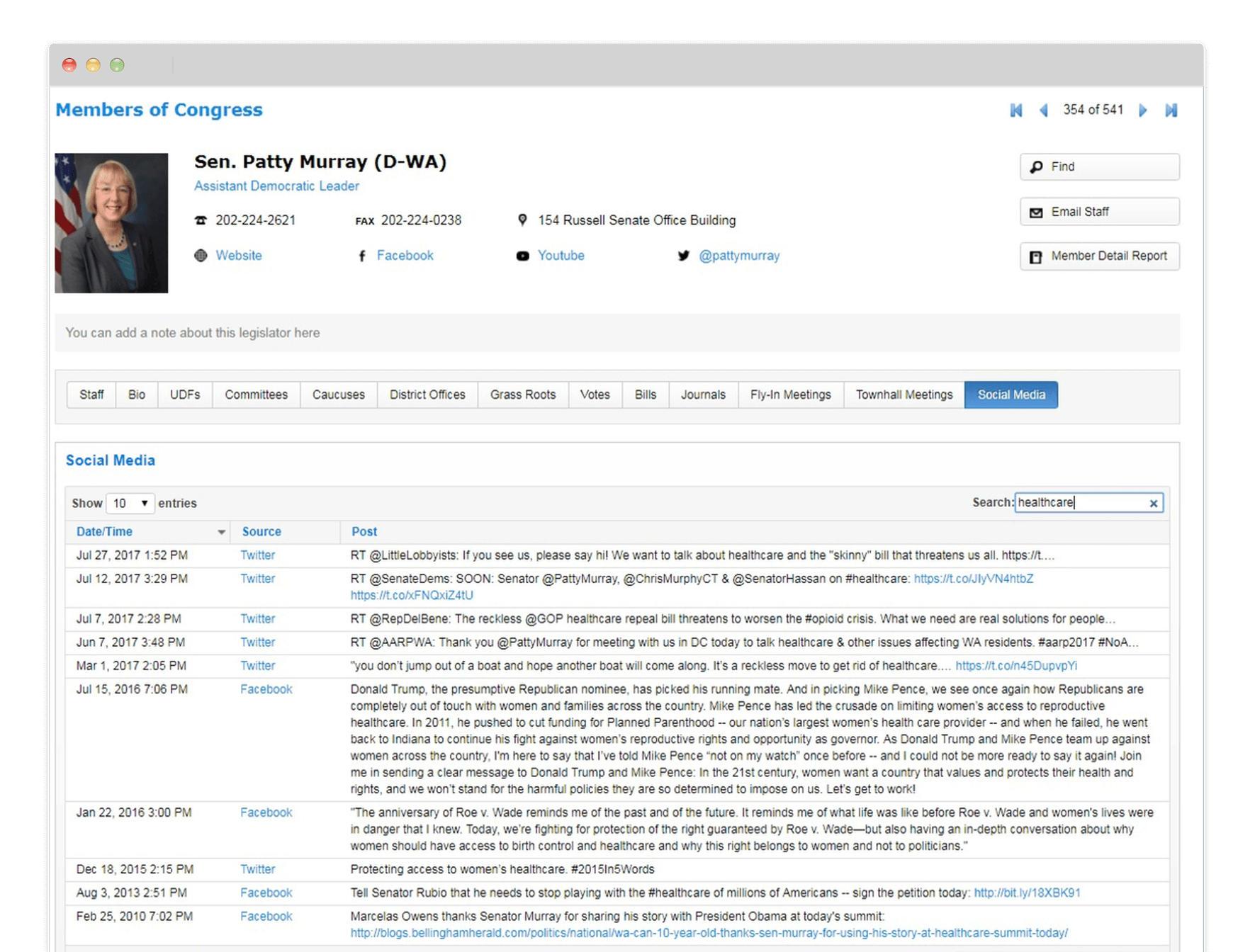 Keep track of your efforts
Lobbyists on the go can easily record meetings with legislators and staff. You can review and manage all meeting and communication notes in one place. Out of the box exports and reports are available when you need them.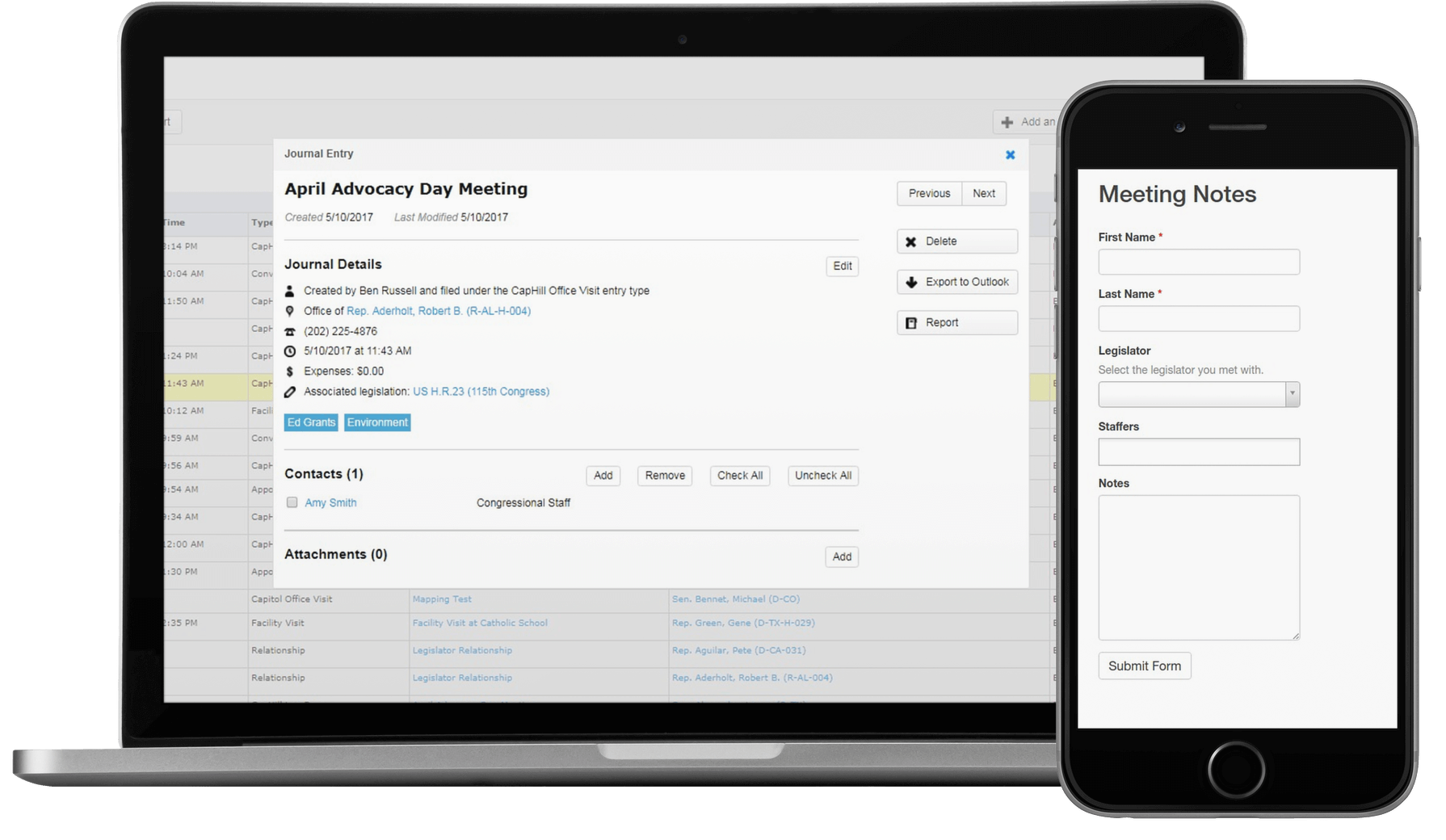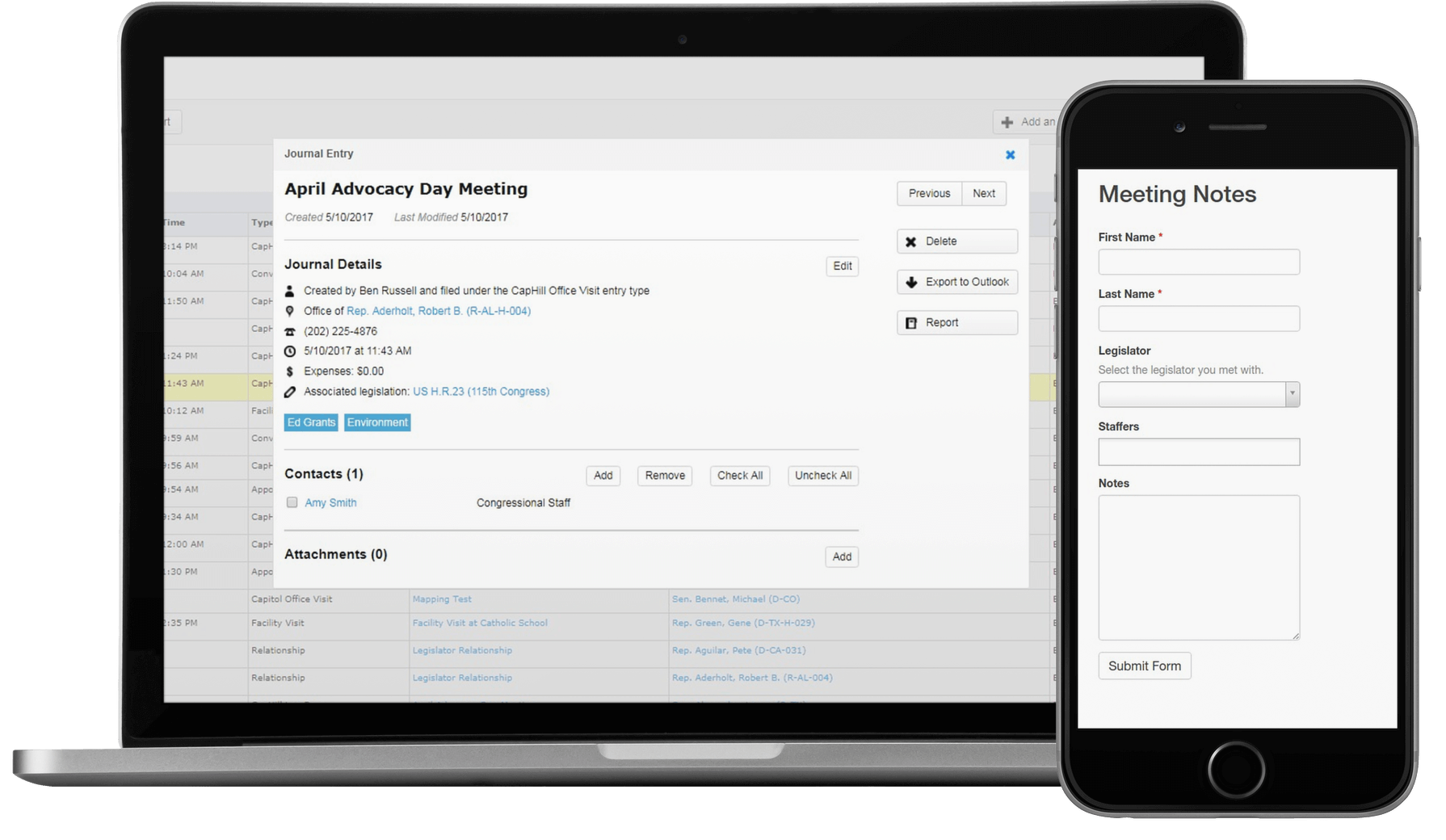 What sets us apart
Soft Edge was the first to market with a government relations platform and we have been leading ever since.
Reliable Data
Other companies rely on 3rd parties for their data. We curate our own so that we can ensure high quality.
Customization
Realizing every organization is unique, we work with you to create the right package for your budget and needs.
Customer Service
We pride ourselves on providing award winning customer service and free in-person training.
Integrated
Fully integrated with our online advocacy platform and fly-in manager. So, you have everything you need under one roof.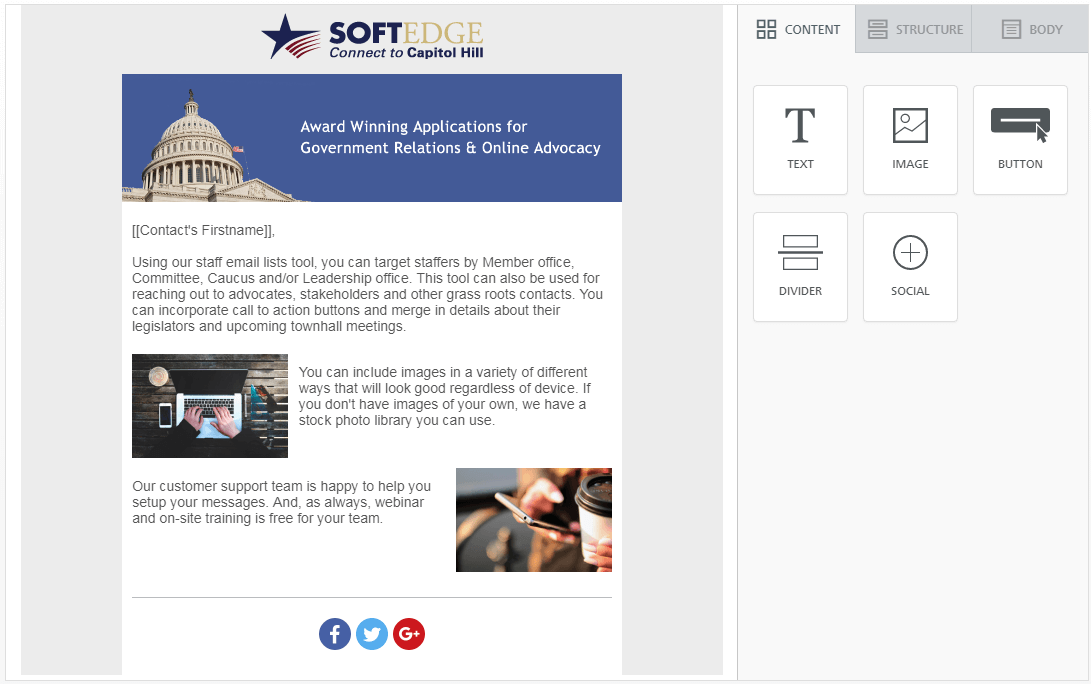 Communicate your position to key staff
Create reusable, auto-updating lists of Member office, leadership, caucus and committee staff. Reach out to state legislators. Send beautiful, responsive emails that increase your impact. Track email performance over time.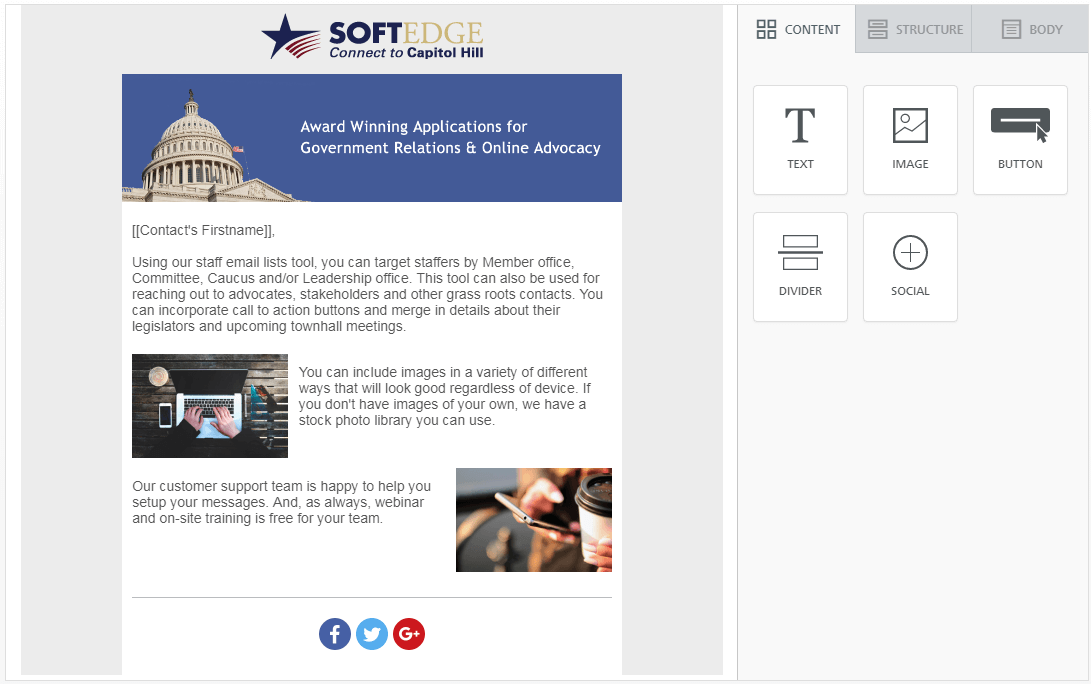 Track critical federal and state legislation. Manage your team.
Receive notifications about new legislation relevant to issues you care about. Track key legislation and receive a notification when there is any movement. Organize your team to lobby legislators that are on the fence.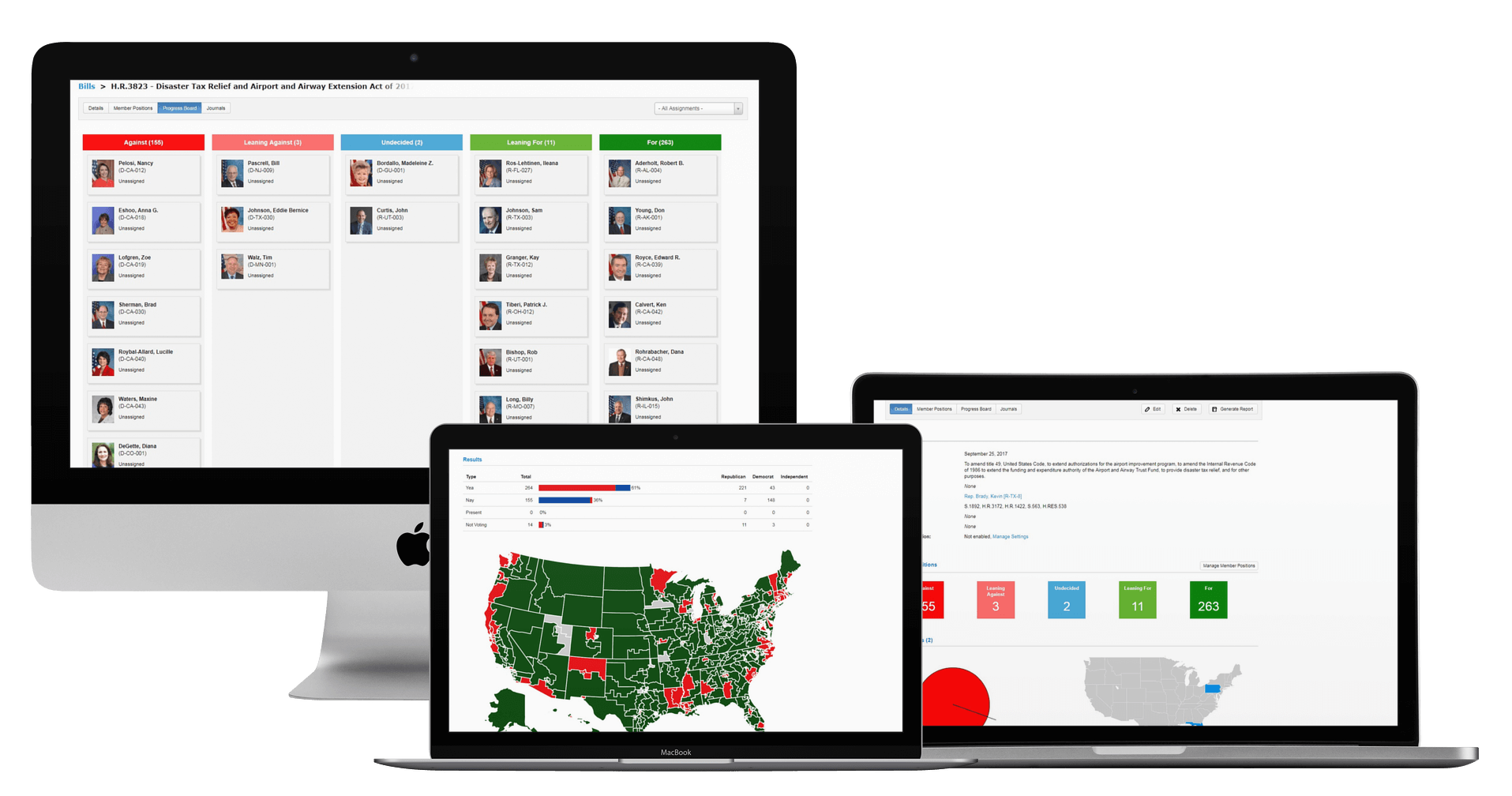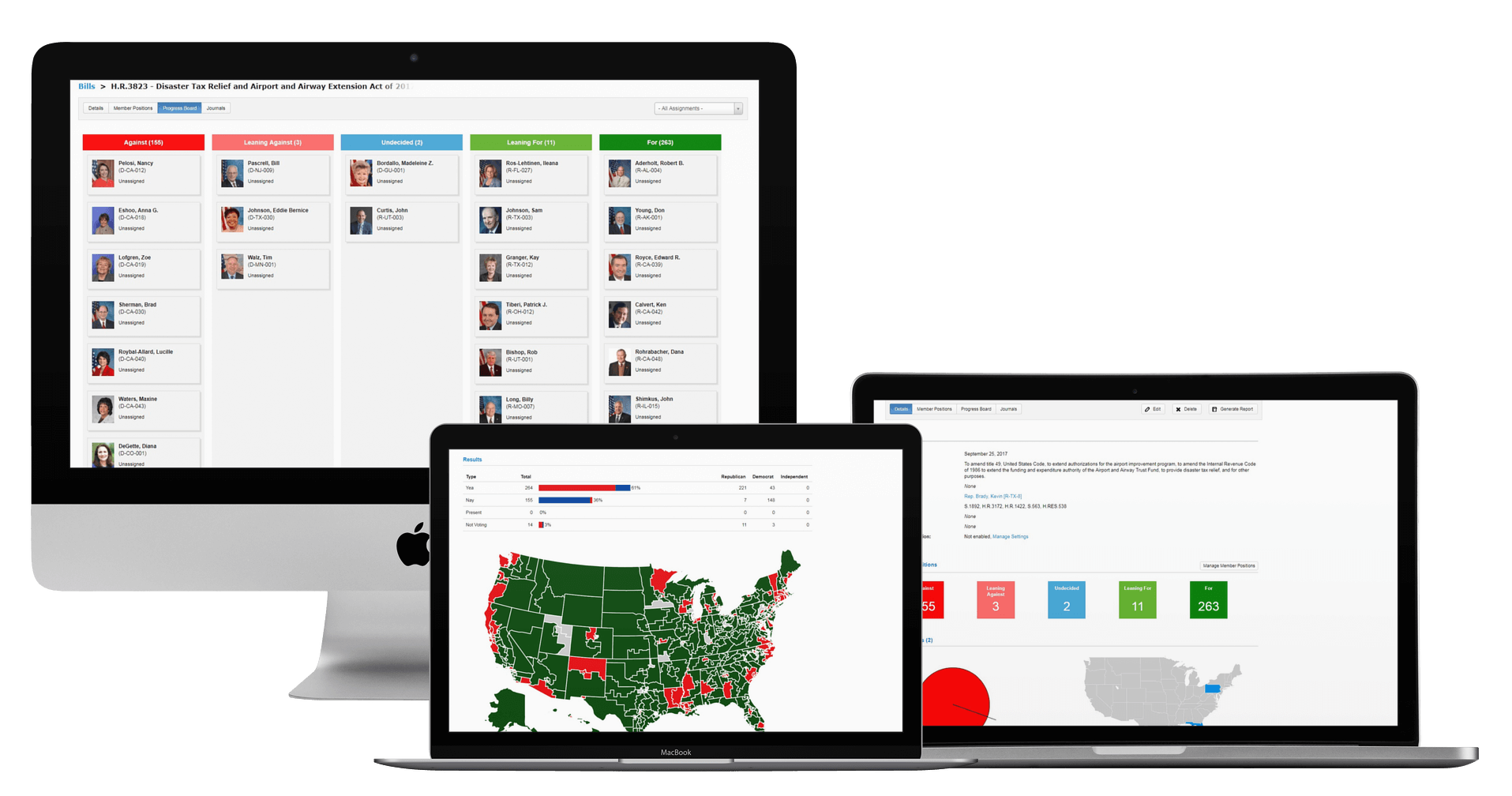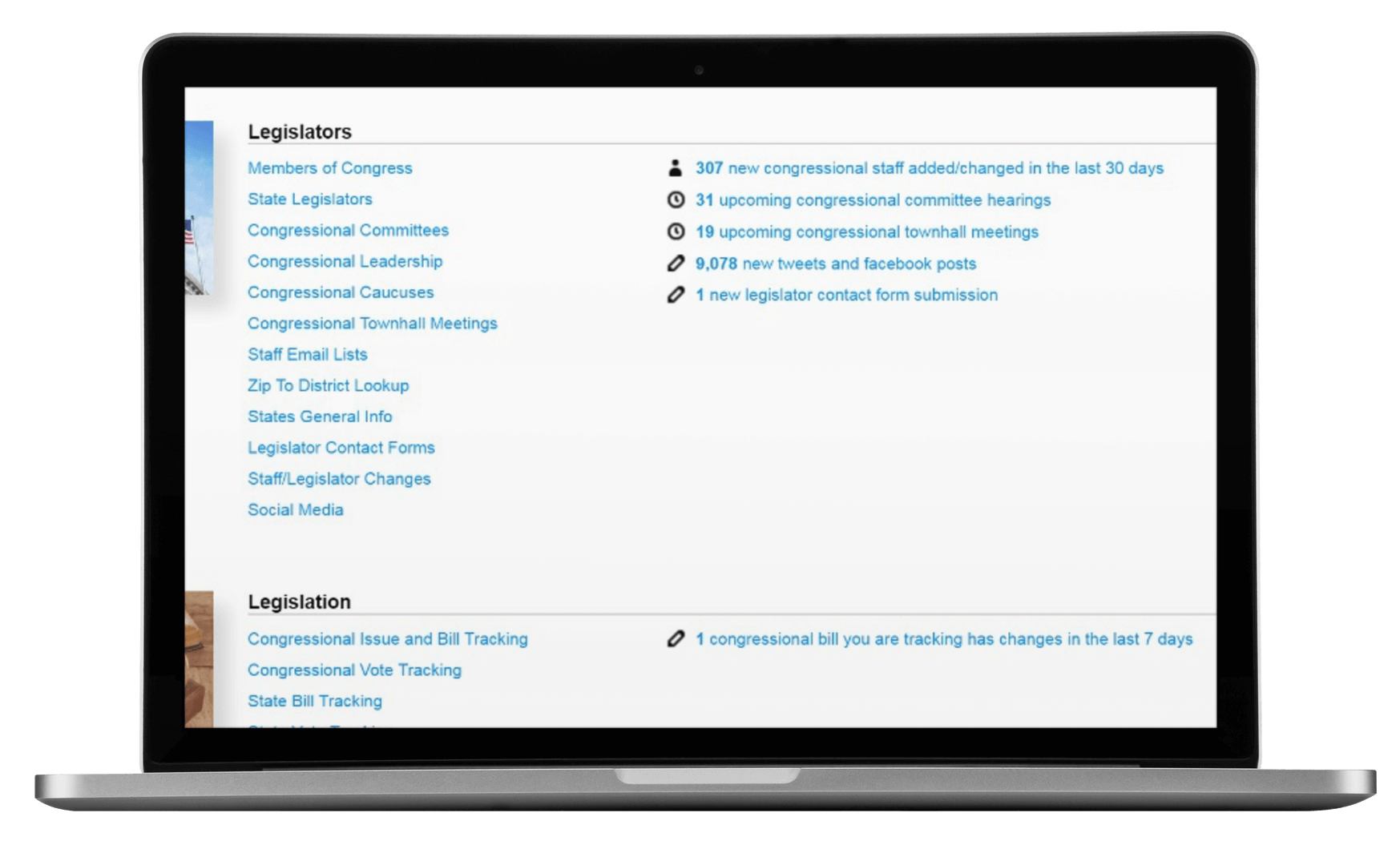 Stay up to date
The platform provides a variety of notifications so that you're aware of events, social media/press release mentions and legislation important to your organization. Optional email notifications are available for staff changes, social media mentions, committee hearing announcements and more.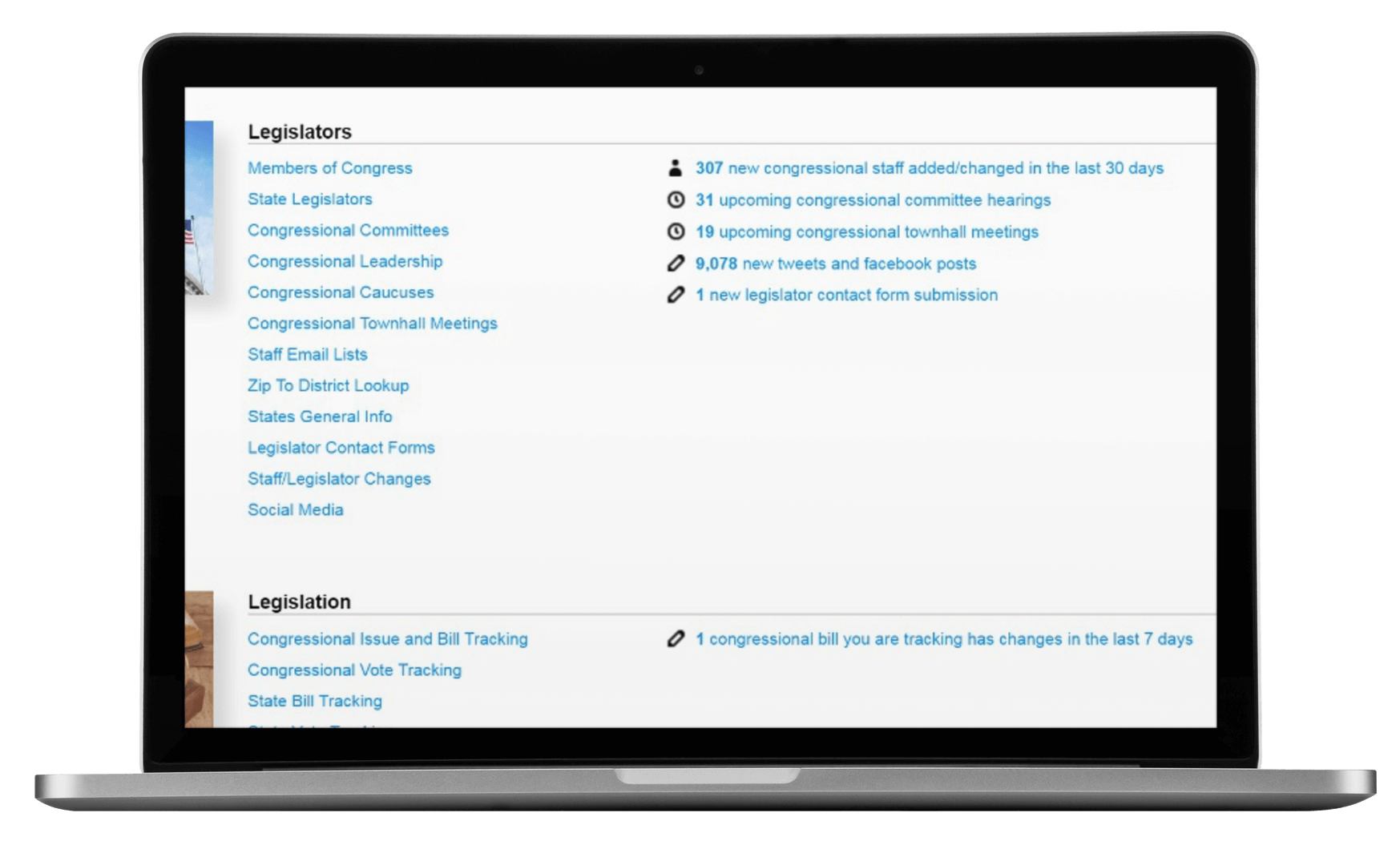 Demonstrate your impact
Plot supporters and facilities on a district map for federal and state lawmakers as a leave behind. Create comprehensive out of the box reports for meetings and stakeholders. Unlimited exports of all data points available.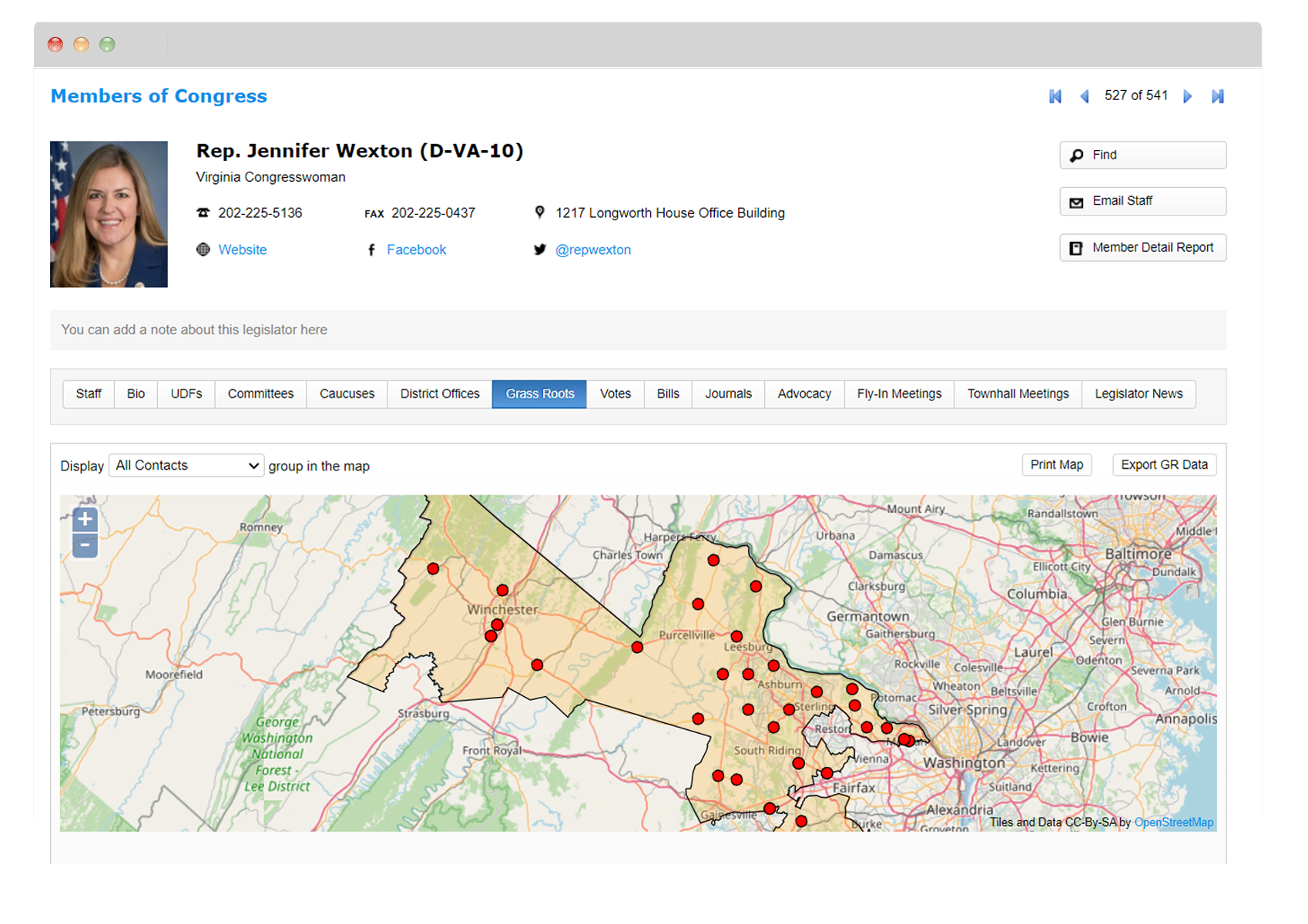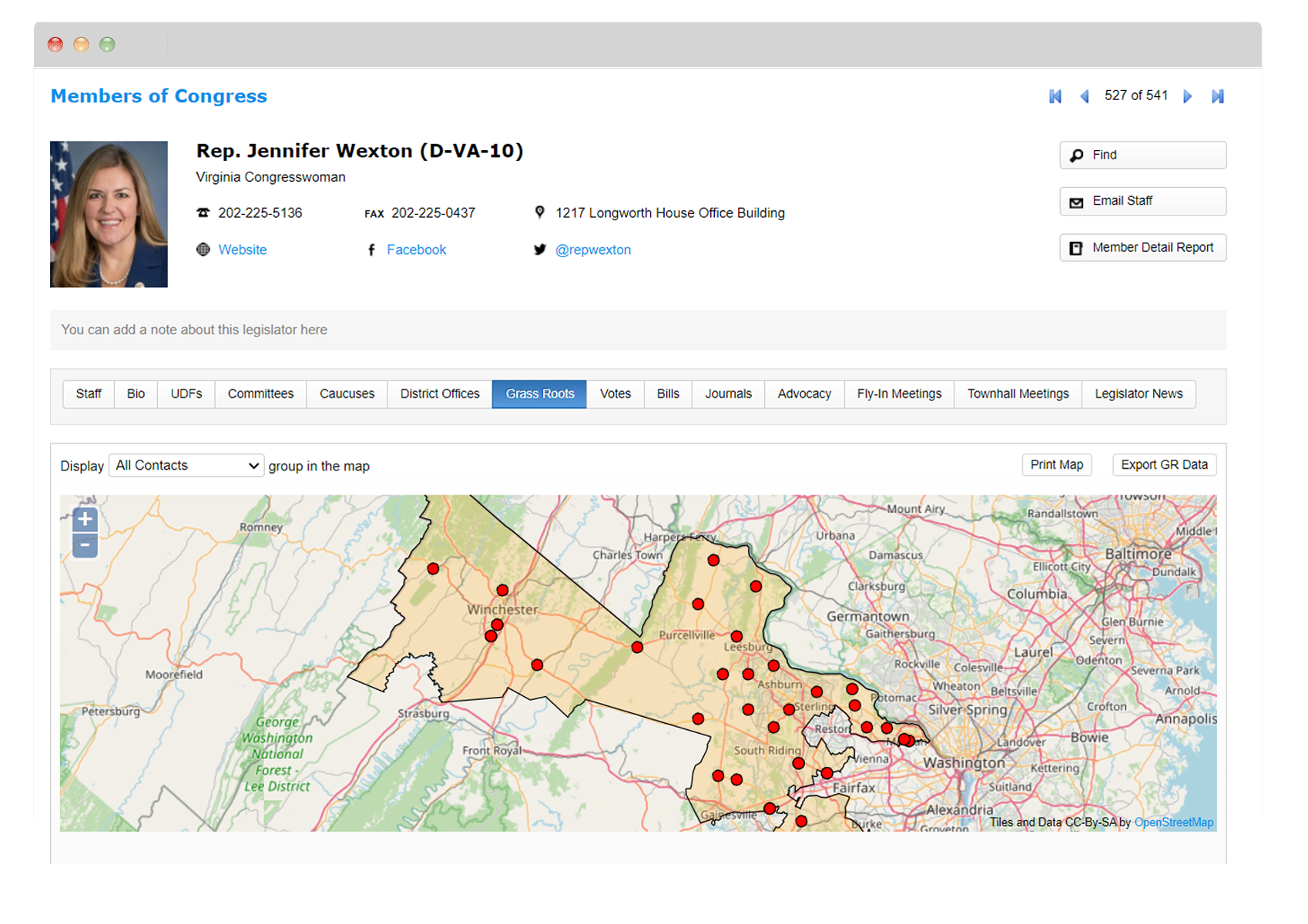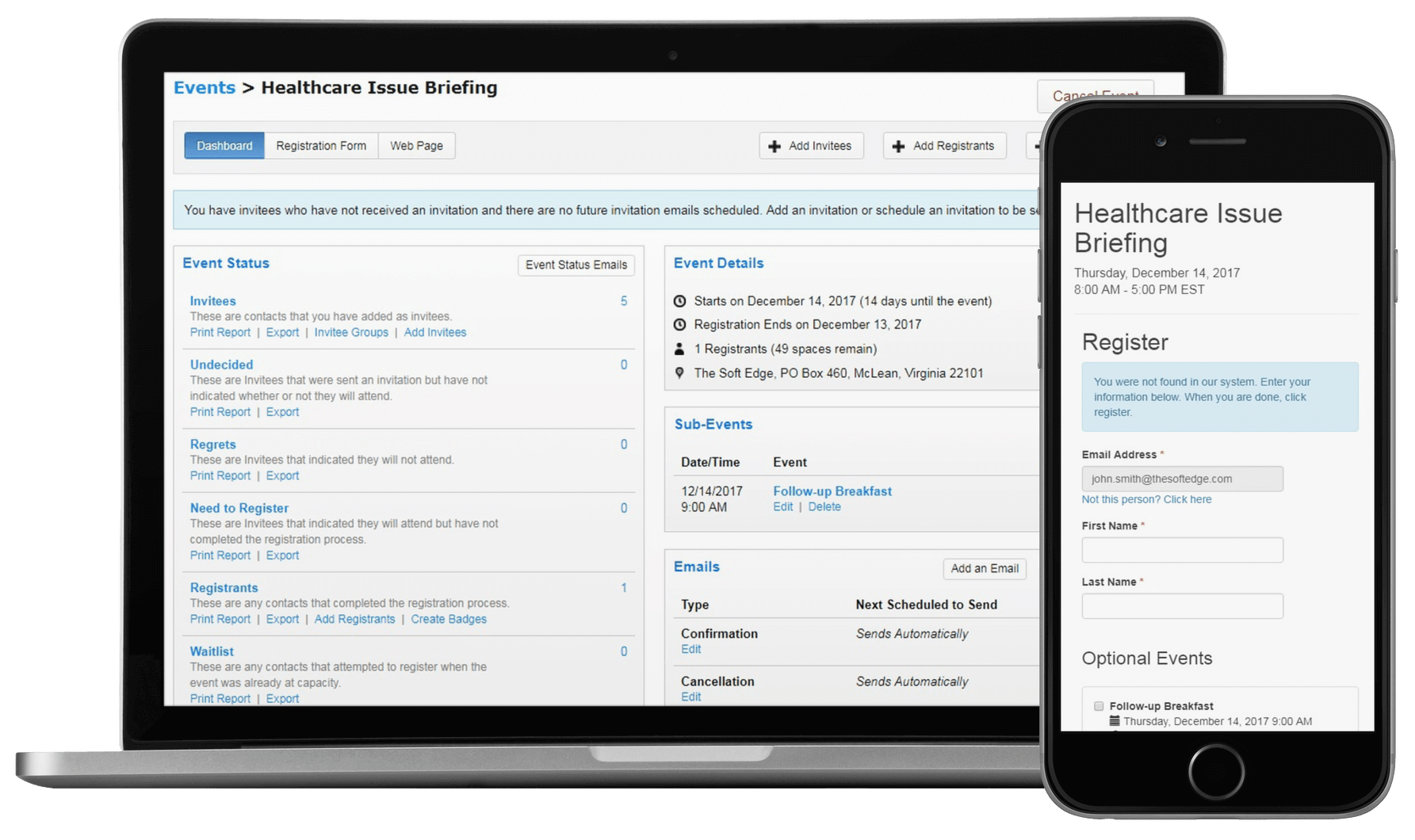 Plan issue briefings with hill staff and other events
Seamlessly pull in staff from Member offices, cacusues, committees and leadership offices. The event manager automatically handles invitations, reminders, registration and more. Perfect for managing any size event.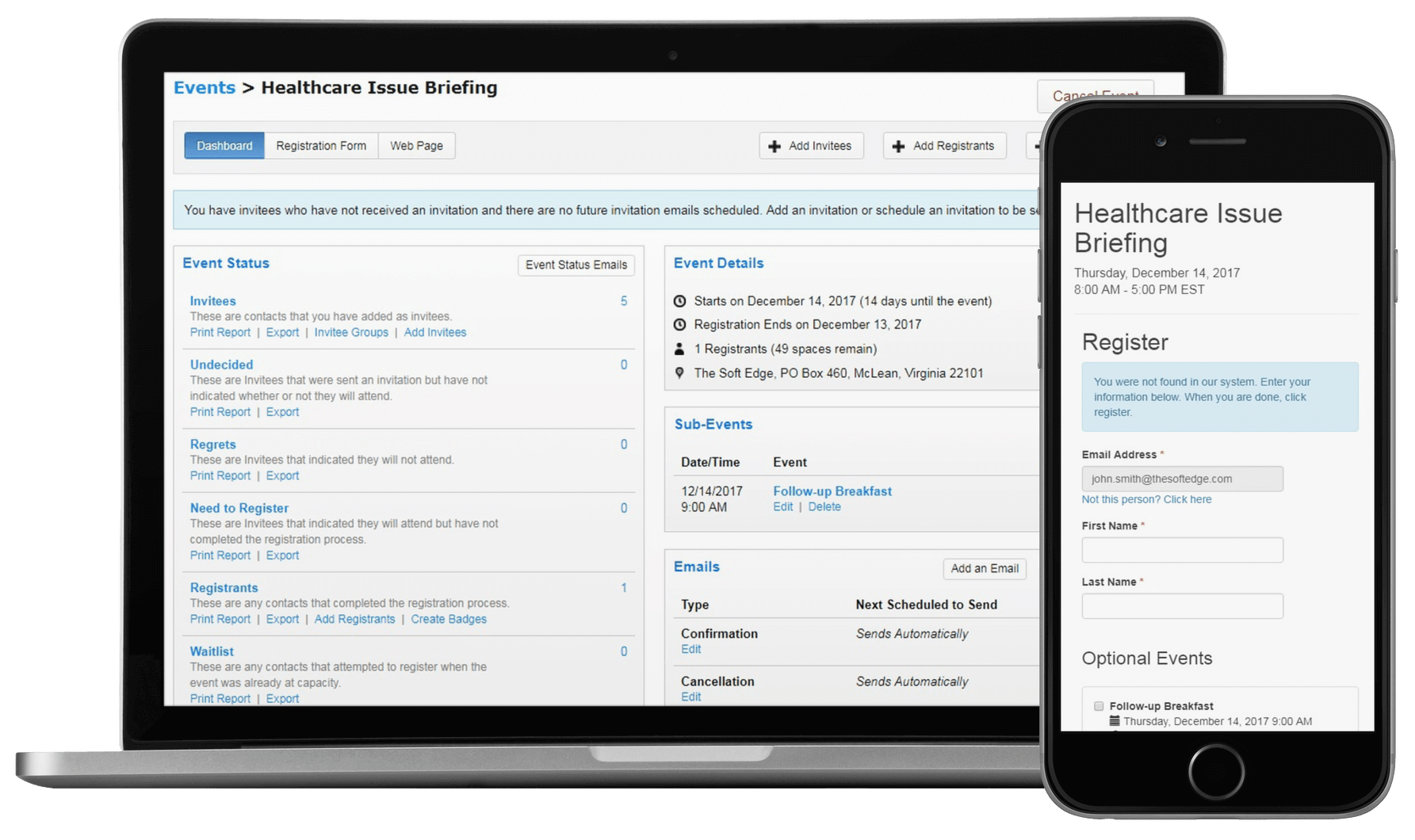 Sienna Girgenti
B'nai B'rith International
"SoftEdge technology has vastly improved the efficiency and efficacy of our grassroots and congressional engagement. The software is incredibly user-friendly, with flexibility to customize the CRM to fit our organizational needs. CongressPlus is well maintained with up to the minute updates on all of our congressional contacts and legislative needs. The staff are always friendly and attentive to needs as they arise."
Margy Meislin
S.L.E. Lupus Foundation
"We have been using SoftEdge for three years and could not be happier! The tool is clear and easy for our patients and families to use in advocating for Congressional legislation. The customer service is beyond compare; responsive, quick, smart and accommodating. We had researched other, more expensive services, and when we found SoftEdge, we found a true treasure!"
Glenn S. Ruskin
American Chemical Society
"We have been very pleased with The Soft Edge – they are a valued partner. They are very attentive to our needs, whether it be creating new functionalities, diagnosing operational issues or exploring new methods to facilitate greater member advocacy response and engagement. Their rapid customer support is top-notch."